Employers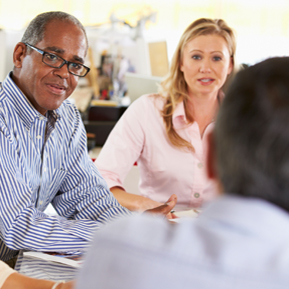 Your health plan coverage is based on clinical evidence. Shouldn't your health and wellness initiatives be as well?
HealthMain's comprehensive, cost-effective personalized Lifestyle GPS® celebrates the positive and maps incremental behavioral changes needed to achieve better health and productivity for your employees.
Research shows that lifestyle behavior change is effective in reducing chronic disease risks, improving health outcomes and enhancing employee productivity. However, not all approaches "are created equal." Millennium Prevention's scientific and proprietary algorithms and methodologies set us apart. HealthMain's powerful framework moves beyond traditional health assessments and biometric screening to offer transformative, evidence-based prevention.
What Can HealthMain Do for You?
Provides strategies to maximize employee engagement
Gives your employees an innovative platform to achieve their health goals
Aggregates analytics that provide benchmarks to compare against expert norms
Creates roadmaps for company-specific programs and communications
Offers unique incentive programs to reinforce and sustain changes that match your culture
Supplies customized website features to reflect your company's culture