The Company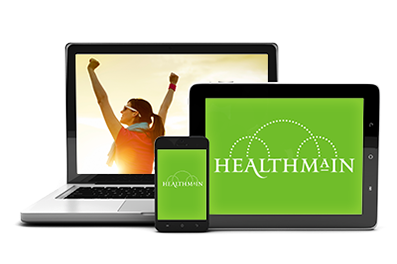 Millennium Prevention™ is an innovative, research-driven life sciences company with a public health mission. Our approach offers health promotion and disease prevention at an affordable price. Millennium offers comprehensive web and mobile platforms under the HealthMain trademark. HealthMain provides the first, fully integrated lifestyle framework to control preventable health problems, including overweight and obesity, hypertension, heart disease, diabetes and certain cancers.
More Than a Traditional Health Assessment and Screening
Millennium leverages more than $30 million in landmark research and decades of clinical, public health and business experience that identified the essentials of prevention. HealthMain'spowerful framework moves health care and public health systems and employers beyond traditional health assessments and biometric screening to offer transformative, evidence-based prevention.
Everything in One Place
HealthMain sets in one place a wealth of evidence-based tools and information, including:
A two-page

Personalized Lifestyle Profile®

that summarizes more than 30 health characteristics and dimensions of consumer behavior
A personalized

Lifestyle GPS®

that defines an individual's needs, such as age, gender and calorie and nutrient requirements, and maps progress toward expert guidelines
Systems and tools to monitor and reward success
Communication tools that foster dialogue between consumers and their health care advisors
The best available print and electronic health and prevention resources
Solutions for Major Client Groups
Millennium's HealthMain serves three major client groups:
Health care systems, group practices and their providers and patients
Public health systems, their professionals and clients
Employers, their health and wellness vendors and employees
Learn more under Our Clients.
Transformative Insights Set HealthMain Apart
Experts have coalesced around the need for innovations that go beyond the one-size-fits-all approach. HealthMain's individualized approach:
Makes personalized, prevention-oriented health care possible
Improves provider–patient communications
Supports collaborations in prevention and treatment
Establishes a "culture of health" throughout our client base
Our research shows that physicians and other health care providers want to focus on prevention and want their clients and patients to take a more active role.
HealthMain's web and mobile platforms put consumers in charge of their health.
HealthMain facilitates the transformation of health care practice, toward a greater focus on prevention.
Personalized Lifestyle GPS®
Millennium's HealthMain is transformative! The personalized Lifestyle GPS® is customized and unique to each individual's needs and preferences. It:
Offers individuals comprehensive insights into their health and lifestyle strengths and risks
and
Provides real and effective solutions to lifestyle management and change
Learn more under Science Matters.